Marianne Bessemoulin-Chatard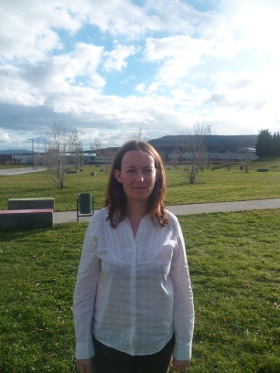 I'm currently a teaching assistant at Institut Camille Jordan, Université Claude Bernard Lyon 1.
I did my PhD at laboratoire de Mathématiques, Université Blaise Pascal, Clermont-Ferrand II, with Claire Chainais-Hillairet and Francis Filbet. My manuscript can be found here.
Research interests
Analysis of finite volume schemes: estimates, convergence, long time behavior, design of new schemes.
Discrete functional inequalities.
Numerical methods for physical and biological models: semiconductors models, chemotaxis models.
Contact
Institut Camille Jordan, UMR5208
Université Claude Bernard Lyon 1
43 boulevard du 11 novembre 1918
69622 Villeurbanne cedex
France
Tel : 0(+33) 4 72 43 11 89
E-mail : chatard@math.univ-lyon1.fr