Renormalization: algebraic, geometric and probabilistic aspects
Institut Camille Jordan
(Lyon) June 16 - 18, 2010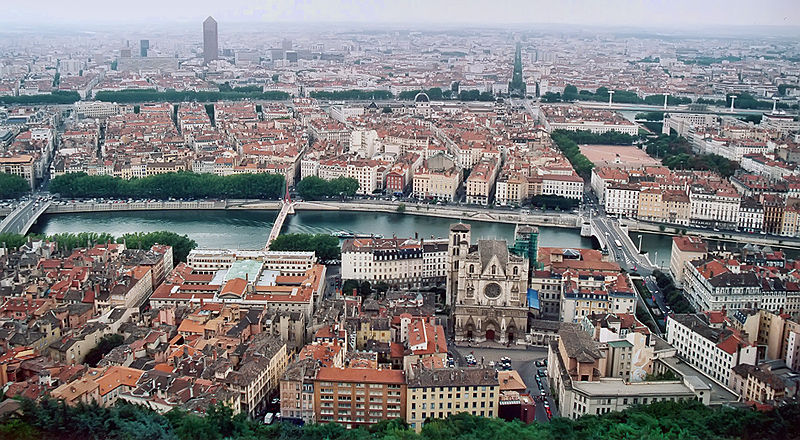 [
Main page
] - [
Schedule
] - [
Information
] - [
Registration
] - [
Participants
]
All talks will be held in room Fokko du Cloux, 1st floor, Institut Camille Jordan, Université Lyon 1



Wednesday
Thursday
Friday
9h30 - 10h30: L. Accardi
Coffee
11h00 - 12h00: M. Kontsevich

9h00 - 10h00: J. Unterberger
Coffee
10h15 - 11h15: K. Fredenhagen
11h30 - 12h30: K. Keller

12h00: Welcoming and lunch
(room 110)

Lunch (room 110)

Lunch (room 110)

14h00 - 15h00: R. Brunetti
15h15 - 16h15: V. Mastropietro
Coffee
16h45 - 17h45: L. Cantini
14h00 - 15h00: M. Duetsch
15h15 - 16h15: K. Costello
Coffee
16h45 - 17h45: O. Gwilliam
14h30 - 15h30: Mathematical Physics seminar
(talk by L. Accardi, room 112)
---
ABSTRACTS
Luigi Accardi - Renormalized powers of white noise, infinitely divisible processes, the Virasoro--Zamolodchikov hierarchy and nonlinear Weyl relations

The arguments mentioned in the title emerged in different fields of physics and of mathematics, in different times and in connection with different problems. The program to develop analytical tools that allow to deal with the higher powers of white noise have brought to light the existence of deep and unexpected relations among these structures as well as with some famous open problems of classical probability, conformal field theory and string theory. The history of how these connections gradually emerged will be summarized in qualitative terms and with emphasis on open problems and on new conceptual features.



Romeo Brunetti - From classical to quantum field theories: perturbative and non-perturbative aspects (slides)

New developments in perturbative quantum field theories seem to shed new lights in the structural aspects of classical field theories. Viceversa, one may use these new findings to build up better quantization procedures.



Luigi Cantini - Field theory approach to off critical SLE(2) and SLE(4) (slides)

In recent years, after the breakthrough of Schramm, there has been a renewed interest in the study of interfaces in statistical models in 2 dimension at criticality. In this talk I will briefly review the description of these interfaces by Schramm-Loewner evolutions and their interplay with conformal field theory, then I will move on and address the problem of interfaces in massive theories. I will discuss how to use field theoretical methods to study the off-critical perturbation of SLE(4) (level lines of the Gaussian Free Field) and SLE(2) (Loop Erased Random Walk) obtained by adding a mass term to the action of the free boson and the free symplectic fermion. I'll show how to compute the off-critical statistics of the source in the Loewner equation describing the two dimensional interfaces, which amounts to adding a drift term that is given by the logarithmic derivative of the ratio of massive by massless partition functions.



Kevin Costello - Renormalization and effective field theory

I'll describe an approach to renormalization of quantum field theories based on the Batalin-Vilkovisky formalism and low-energy effective field theories.



Michael Dütsch - Connection between the renormalization groups of Stückelberg-Petermann and Wilson (slides)

The Stückelberg-Petermann renormalization group (RG) relies on the non-uniqueness of the S-matrix in causal perturbation theory (i.e. Epstein-Glaser renormalization); it is the family of all finite renormalizations. The RG in the sense of Wilson refers to the dependence of the theory on a cutoff. A new formalism for perturbative algebraic quantum field theory allows to clarify the relation between these different notions of RG. In particular we derive Polchinski's Flow Equation in the Epstein-Glaser framework.



Klaus Fredenhagen - Epstein-Glaser renormalization and dimensional regularization (slides)

(Stückelberg-Bogoliubov-)Epstein-Glaser renormalization is a conceptually clear and mathematically rigorous solution of the ultraviolet problem of perturbative quantum field theory. Its practical applicability, however, is restricted by the fact that, in its general form, it partially relies on nonconstructive arguments. Dimensional regularization, on the other hand, is very effective in practice, but much less transparent. It will be shown that a position space version of dimensional regularization, in the spririt of Bollini and Giambiagi, can be introduced within the recursion scheme of Epstein and Glaser, and, combined with the Main Theorem of Renormalization, delivers an explicit formula for the calculation of time ordered products, in close analogy to the Forest Formula of Zimmermann within BPHZ renormalization.



Owen Gwilliam - Factorization algebras in perturbative QFT

Using the approach to QFT described by Kevin Costello, we describe a deformation quantization-type theorem for QFTs and illustrate it with low-dimensional examples.



Kai J. Keller - Hopf algebraic aspects of perturbative algebraic quantum field theory

The formulation of perturbation theory in the algebraic approach to quantum field theory, developed in a series of articles by Brunetti, Dütsch, Fredenhagen, Hollands, and Wald brought to light the more profound structures of renormalization theory, and was shown to give a common basis to many different approaches to perturbative renormalization. I will show in my talk how the Hopf algebraic approach to renormalization can embedded into the functional framework of perturbative algebraic quantum field theory. The appearance of a Hopf algebra will be understood as a direct consequence of the renormalization freedom. Furthermore the implementation of dimensional regularization and minimal subtraction will lead to a generalization of the Connes-Kreimer theory of renormalization.



Maxim Kontsevich - Renormalization via OPE

I'll describe an approach to renormalization of a QFT given as a bundle of local fields on the space-time, together with an operator product expansion.



Vieri Mastropietro - Developments in the theory of universality (slides)

The universality hypothesis in statistical physics says that a number of macroscopic critical properties are largely independent of the microscopic structure, at least inside a universality class of systems. In the case of planar interacting Ising models, like Vertex or Ashkin-Teller models, this hypothesis means that the critical exponents, though model dependent, verify a set of universal extended scaling relations. The proof of several of such relations has been recently achieved; it is valid for generic non solvable models and it is based on the Renormalization Group methods developed in the context of constructive Quantum Field Theory. Extensions to quantum systems and several challenging open problems will be also presented.



Jérémie Unterberger - Fractional stochastic calculus by renormalization (slides)

Stochastic calculus is a fully developed theory for Brownian motion, but yet in its infancy for processes with more irregular paths. Rough path theory, initiated by T. Lyons in the 90es, shows how to solve pathwise differential equations driven by an irregular signal X out of a finite set of substitutes of iterated integrals of X (called: rough path over X) satisfying algebraic properties of geometric origin. We shall introduce a new, general method of construction of formal rough paths called Fourier normal algorithm, which comes naturally from the interplay between the Connes-Kreimer algebra of decorated rooted trees and the shuffle algebra. Rough paths with the correct regularity properties may be constructed for instance by the BPHZ renormalization algorithm for Feynman diagrams encoding the iterated integrals in the Gaussian case. Finally, time permitting, we shall show how to tackle directly this problem by using the tools of constructive quantum field theory, introducing an interaction term with a small coupling constant $\lambda$. An open conjecture is to show that one retrieves the above algebraic construction by letting $\lambda\to\infty$.