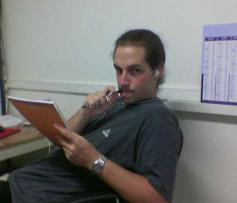 Philippe Nadeau
Je suis chargé de recherche CNRS à l'Institut Camille Jordan de l'Université Lyon 1, dans l'équipe de Combinatoire et Théorie des Nombres.
Je m'intéresse à des problèmes de combinatoire énumérative, bijective et algébrique.
Je suis coordinateur du projet ANR COMBINÉ (2019-2024).
Adresse email: nadeau at math dot univ-lyon1 dot fr.
En préparation
Tamari intervals and blossoming trees

, with Eric Fusy and Wenjie Fang.


Class of the permutahedral variety via quasisymmetric polynomials

, with Vasu Tewari.


Bilateral parking procedures

.